Corncobology Live Animal Shippers
The best quality shipper on the market by far!!
Our shippers are manufactured in Australia and were designed in consultation with one of the largest shippers of live animals here in Australia.
Corncobology Animal Shippers are designed to maximise the health, comfort and security of animals during transport. They comply with all IATA regulations. All our boxes are constructed with the highest quality materials ensuring we supply the best live animal shippers, hands down!
Corncobology Animal Shippers come in small and large sizes. Our lids can be supplied with or without viewing windows, and dividers are available in both sizes. All ventilation windows are fitted with clean air filters and strong metal mesh with folded edges to keep animals secure and safe.
Our shippers are easy to construct, autoclavable and wash resistant. Corncobology Animal Shippers can be supplied flat packed or pre-constructed ready for use.
Check out our new divider design below!
Pair with Water Gel Packs for animal hydration.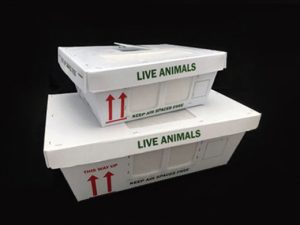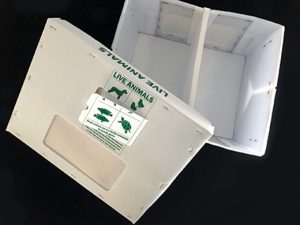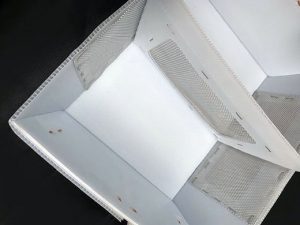 Cob-ology Small and Large Animal Shippers
Highest quality construction on the market.
Available in small and large size.
International and domestic shipping compliant.
Two designs of dividers available.
Autoclavable and wash resistant.
View feature sheet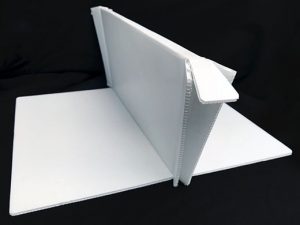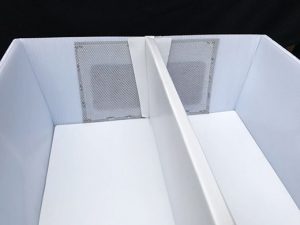 Dividers available in two designs
New divider design with floor –
Staple free and ease of use when packing animals. Divides shipper into 2 compartments.
Original design with metal mesh window –
Can be used to divide shipper into more than 2 compartments. Available with or without a filter.
Both designs available in small and large sizes.
Autoclavable and wash resistant
QUALITY
We supply the best quality live animal shippers on the market ensuring that animals are safe and secure. The same quality each and every time. Our regular quality control initiative guarantees it.
SERVICE
Our aim is to form a relationship with all our customers. By getting to know your requirements and listening to your needs we go above and beyond our competitors by anticipating your stock and future orders.
SUPPLY
Our continual supply chain ensures your products are available whenever you need it. We will work hard to meet your requirements and tailor packaging and transport solutions as required.
PRICE
At Corncobology we understand the importance of keeping your costs down. We regularly dedicate time and resources to ensure we keep prices affordable so you can reap the benefits.