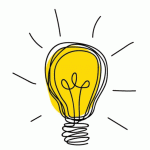 Bring your ideas to life!
We don't just sell products, we develop them. We are a local Australian company and we can tailor products to meet your specific needs. We believe in a collaborative approach to business and look forward to working with our clients for a bright future.
Got an idea and haven't a clue where to start? Why not talk to us today.
QUALITY
We supply a range of products suitable for your animals. The same quality each and every time. Our regular quality control initiative guarantees it.
SERVICE
Our aim is to form a relationship with all our customers. By getting to know your requirements and listening to your needs we go above and beyond our competitors by anticipating your stock and future orders.
SUPPLY
Our continual supply chain ensures your products are available whenever you need it. We will work hard to meet your requirements and tailor packaging and transport solutions as required.
PRICE
At Corncobology we understand the importance of keeping your costs down. We regularly dedicate time and resources to ensure we keep prices affordable so you can reap the benefits