Corncobology Filters and HEPAs
Made to Order. Filter consumables to suit your needs at a fraction of the cost.
Any size... any cage... any system...
We aim to deliver a cost effective solution for your filter consumables. Most client's filter needs are different, after the first order we will make sure we keep required items and sizes in stock.
Our filters come in any size or shape you require - the choice is yours. Corncobology can supply filter material in bulk (by the roll), sheeted or pre-cut to fit your requirements.
Filter service and filter installation is available. Enquire now.
FOR SMALL QUANTITY ONLINE FILTER SALES AND INFORMATION ON OUR FILTERS PLEASE CLICK THE LINK. ONLINE FILTER SHOP
Cob-ology Filters
Filters come in any size or shape required.
Made to order pre-cut to fit most cage systems.
Healthier air reduces health risks.
Service and installation available.
View feature sheet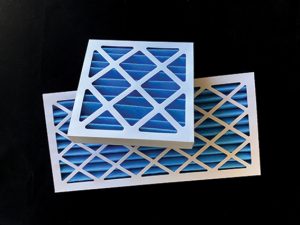 QUALITY
We supply made to order filters for a cost effective solution for your filter consumables. Any size, any cage, any system. The same quality each and every time. Our regular quality control initiative guarantees it.
SERVICE
Our aim is to form a relationship with all our customers. By getting to know your requirements and listening to your needs we go above and beyond our competitors by anticipating your stock and future orders.
SUPPLY
Our continual supply chain ensures your products are available whenever you need it. We will work hard to meet your requirements and tailor packaging and transport solutions as required.
PRICE
At Corncobology we understand the importance of keeping your costs down. We regularly dedicate time and resources to ensure we keep prices affordable so you can reap the benefits.